It's been a while since we've updated here, thanks to winter stealthily sneaking up on us and then hitting hard like the cold, cold beyotch that she is. Where did December come from? What happened to November?? Two of our authors were very busy this summer making an epic pilgrimage across Spain. Xina Marie Uhl and Janet Loftis started their journey together, although Janet was forced to call it quits and return home before completing the trek. Xina continued on and took some brilliant photos and videos (over 200!) of the interesting people and places she encountered. You can view them all at her blog HERE.
Perhaps they will inspire you to head for Spain and carry on the tradition of walking the Camino de Santiago? She also has many excellent tips and tricks to help you out with writing and marketing your own books. She is currently working on several projects in between writing textbooks, but you can always find her published works by clicking on the New Releases tab above.
Although Janet Loftis could not complete the Camino, that did not stop her from continuing her travels once returning to the U.S. She recently visited Acomo Pueblo just outside of Albuquerque, New Mexico and posted a fascinating write-up HERE. She also discovered the previously unknown world of people who really like walls. At her blog you can also follow the travels of her friendly penguin, who seems to be a fan of world travel, sushi, and beer. That penguin really gets around!
Cheryl has been mourning the loss of her beloved laptop and is currently writing on PAPER, therefore we cannot link anything yet. She recently purchased a new laptop and plans to be back in cyber business soon!
Deb is ridding herself of 200 pounds of useless material that used to occupy her house. (Former significant other.) The proceedings have made it difficult for her to write anything but angry text messages, but she hoped to get back to writing other things soon. Possibly ranting diatribes about the stupidity of hooking up with self-absorbed persons with tendencies toward the less-than-sane end of the spectrum. We await her forthcoming scribbles.
HAPPY HOLIDAYS, EVERYONE!!! OR HAPPY DECEMBER IF YOU ARE OF THE NON-CELEBRATORY PERSUASION. 😀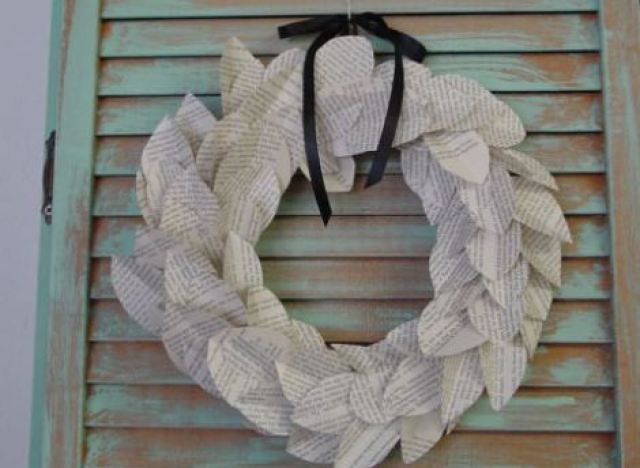 (Please use photocopied pages for the above craft project. Do not cut up your books.)